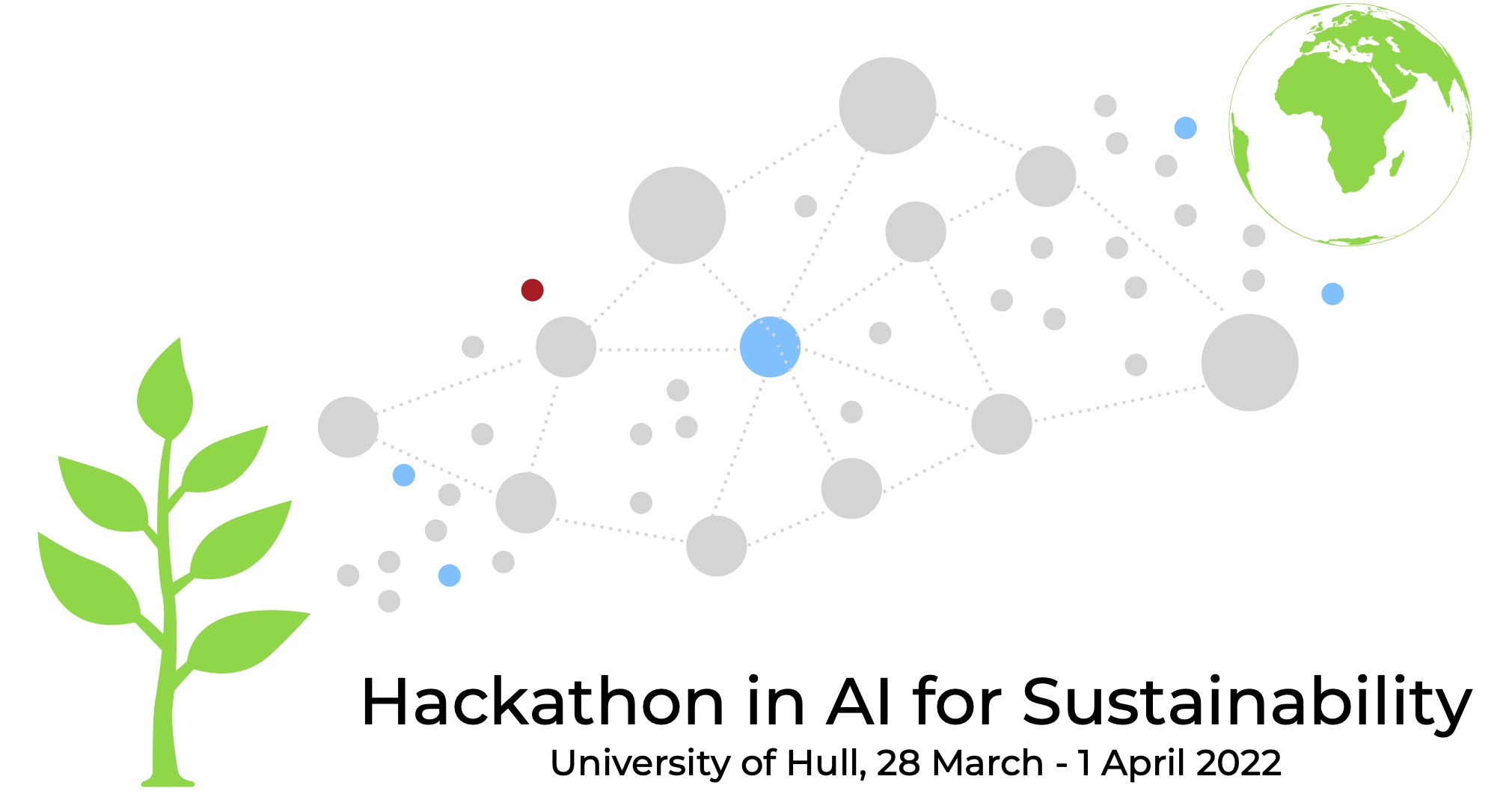 This hackathon in "AI for Sustainability" aims to bring together students and researchers from a multitude of disciplines to collaborate on a small set of strategically selected projects at the intersection of environmental science and artificial intelligence (AI).
The goal is to collaborate in multi- and interdisciplinary teams to provide research-driven and practical solutions to topics in sustainability. Breakfast, lunch, tea/coffee and water are provided (free) to participants throughout the hackathon.
We welcome participants from multiple different disciplines to contribute to different aspects of the projects.
28 March - 1 April 2022
Registration is now closed.